Orders Completed Before 3pm and checked
out using Special delivery are guaranteed to
arrive next working day before 1pm*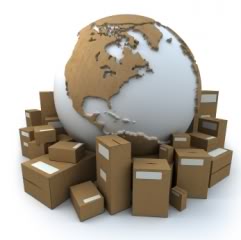 FOR A LIMITED TIME
We will give you FREE* Shipping on all UK orders over £15.00,
And if you don't quite spend £15, UK P&P is Fixed at just £2.45
UK Shipping Methods
Standard Delivery - Free* or just £2.45
1st Class Signed Delivery - £4.95
Special Delivery Guaranteed Next Working Day* - £8.50
(*If you purchase after 3pm Friday up to 3pm Monday your item will arrive on the Tuesday before 1pm)
1st Class Royal Mail takes 2-4 days delivery from dispatch.
All our postage is processed through Paypal's Royal Mail Postage Service. We Dispatch items every Week day Mon - Fri.
Recorded & Special delivery's are guaranteed by royal mail and will require a signature on delivery.
*Please note with Special Delivery Guaranteed next day deliveries, it is royal mail guaranteeing to deliver your order before 1pm, once we dispatch your item we rely on royal mail to deliver in their guaranteed timescales. We always retain proof of dispatch and receipt of posting. If there is a delay or issue with your delivery we can send all relevant info for you to make a claim with royal mail if required.
And we retain Confirmation of dispatch on all our items.
Once your order has been made we will Design, Print & Dispatch your items normally within 48hrs of receiving Payment and design details. We will try our up most to dispatch all orders within 48hrs.
If you live outside of the UK, don't worry we will also ship to you at the following Fixed Rates, no matter how much you order from us.
Europe - £3.75 > Delivery is within 3-7 Working Days
USA - £5.25 > Delivery is within 3-8 Working Days
Overseas delivery time is between 5 - 10 working days from dispatch.
From Birthdays to Weddings, we can help you on every occasion with
your One Of A Kind Creation.