TESTIMONIALS
Here you can read what some of our customers have to say
about the personalised products and service we are Proud to
provide you with, see our live feedback today on Facebook

I've ordered from here many times and each time they have been amazing. Really friendly & Helpful. Extremely fast delivery and the final product is always really good and of high quality. I would highly recommend to anyone .
- Aimee Parker (Facebook visitor post)
Thank you for your fab speedy service creating my business cake toppers.
- Joanna Shepherd (Facebook Visitor Post)
Thank you so much parcel arrived today and they are perfect. Will definitely be using your services again and will forward your number to my friends and colleagues.
- Jeanette Cruz (Via Email)
I have just received the cake toppers and I am delighted. All your feedback quotes are wholly true. Quick, efficient and top quality What a brilliant service. Thank you so much. I'm sure I am not alone in leaving things to the last minute, so your responsiveness almost makes me want to cry!
- Lynne, Bolton
WOW! I got the toppers today. Really fast work and they look amazing - thank you so much!!
Best wishes
- Barbara, Berwick Upon Tweed
Amazing products highly recommend for that special touch to your party
- Kate, Merseyside
May I just thank you so much for all your help! The toppers look fantastic and you packaged them wonderfully so they have not got damaged at all during transit!!
You have been a pleasure doing business with and I hope we can do business again in the future.
Thanks again,

- Vicky Dent, Somerset
gosh...I am over the moon with these. So much so, that I have now Purchased 4 more. Again, thanks for an excellent item, my boys and I are over the moon. We arenít using them as they are just too good...lol
- Darren, Blackpool
Great, Speedy Postage, 5 Stars
- TERESA, Somerset
Excellent Item. Will be using again A++++++++++
- TISH, Norfolk
Just what she wanted, Well done
- RICKY, Gloucestershire
Fantastic personalised item - perfect!.
- JENNY, Essex
GREAT - Extremely satisfied and very quick - will use again xxx.
- DAWN-ELISSA, Lancashire
Beautiful - excellent artwork - rapid delivery. 100% satisfied many thanks.
- DAMIEN, West Yorkshire
Fantastic, thank you very much. and very quick service
- DEREK, Berkshire
Awesome, made my day. A1 comms. "GLAD ALL OVER"
- GARETH, Lancashire
The Only Limitation is YOUR Imagination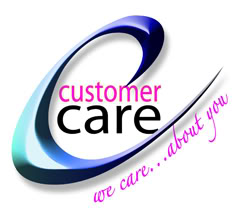 From Birthdays to Weddings, we can help you on every occasion with
your One Of A Kind Creation.
PLEASE NOTE: Many of the items listed on eatmyface.co.uk are made up of designs supplied to us by customers. Therefore it is not always possible to check the origins of individual designs. If you feel any item on eatmyface.co.uk infringes any copyright please email us and we will remove any offending material within 24 hours. We strive to ensure that all designs do not infringe anyone's copyright, and will do our utmost to rectify any and all instances of infringement.