Your toppers will arrive within 2-3 days on a sheet of edible paper for you to cut out ready to stick to your cakes, you simply need to cut around them using clean dry scissors, then stick them to your cakes using icing or any other yummy sticky substance (eg. Chocolate, Jam, etc.)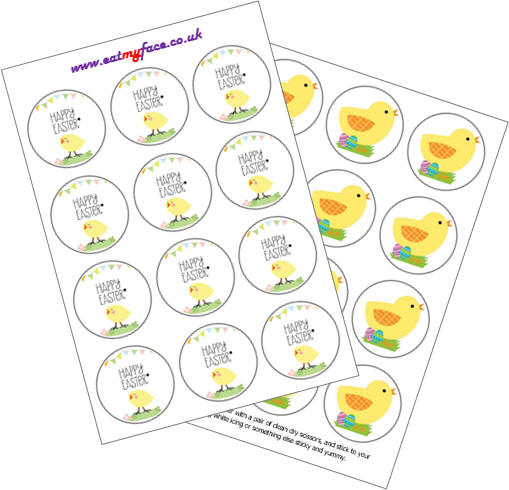 Toppers Measure 3cm in Diameter Approx.
For Best Results, Use on a white background, as the colours will become more vibrant.
Toppers can be stored for upto 18 months after purchase
Ingredients: Inks- Water, Glycerin & Food Colorings, Paper- Potato starch. Our edible cake toppers ARE SUITABLE for vegitarians.
*24 x 3cm unicorn toppers offer, No other purchase necessary, simply just pay p&p
We also love to hear from you about what sort of Toppers and designs you would like to see and if you've ordered your Toppers we'd love you to send us a photo of them in action on your cakes.
your One Of A Kind Creation.