IMAGE ADVICE
Once you have paid for your order you need to email your photos
and any specific requirements to talk2us@eatmyface.co.uk the
best file format to send your photos are any of the following:
.jpg / .bmp / .png / .pdf / .doc / .ppt / .pps
The Higher the resolution (quality), the better. If your files are over 4mb
and you need to email multiple files please email them individually.
We will crop your photos best to fit your toppers and we will also make
them circular where required.
We can print absolutely anything you like on to edible rice paper.
If you cannot quite see what you require just pop us an email.
~~~~~~~~~~~~~~~~~~~~~~~~~~~~~~~~~~~~~~~~~~~~~~~~~~~~~~

Frequently Asked Questions (FAQs)

~~~~~~~~~~~~~~~~~~~~~~~~~~~~~~~~~~~~~~~~~~~~~~~~~~~~~~

Q. How do I send My own Picture or Photo?

A. After Purchase please email your required photo/picture/document to talk2us@eatmyface.co.uk Please include any specific requirements eg if you purchase an A4 sheet let us know your topper required size etc.

Q. Can i send more than 1 photo to be printed on cupcake toppers?

A. We can print 2 photos per 24x 3cm diameter toppers, 2 photos per 20x 4.8cm diameter toppers and 2 photos per 12x 6cm diameter toppers. eg, purchase 48x 3cm toppers and you can send upto 4 different photos.

Q. Are cake toppers suitable for vegetarians/vegans?

A. Yes, please see full ingredients list below.

Q. What ingredients are used for the edible wafer paper and edible inks?

A. See below for ingredients of printed cake toppers;

Wafer Paper/Rice Paper ingredients

Potato Starch, Water, Vegetable Oil

Ink

Black

Water, Glycerol E422, Colour: Brilliant Black BN E151 (2,5%),

Sunset yellow E110* (0,8%), Quinoine yellow E104* (0,6%), 1.2 Propandiol E1520

Yellow

Water, Glycerol E422, Colour: Tartrazine E102* (1,5%),

1.2 Propandiol E1520, acidifie: Citric acid E330

Magenta (Red)

Water, Glycerol E422, Colour: Azorubine E122* (2,2%),

Ponceau 4R E124* (0,9%), 1.2 Propandiol E1520, acidifier: Citric acid E330

Cyan (Blue)

Water, Glycerol E422, Colour: Brilliant Blue E133 (2%),

1.2 Propandiol E1520, acidifier: Citric acid E330

For Best Results

Rice paper is translucent, images will increase in colour intensity and become more vibrant when applied to icing.

Best applied to white fondant/royal icing. Can be applied to butter cream however leave to form a crust before application.

Will keep for approx 12 months from date purchased, when kept in sealed package.

Apply to cake as close to use as possible as prolonged exposure to moisture from the icing can effect the print quality (no more than 2 days).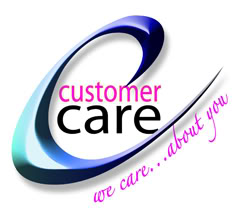 ~~~~~~~~~~~~~~~~~~~~~~~~~~~~~~~~~~~~~~~
FREE UK DELIVERY WHEN YOU SPEND £15 OR MORE
~~~~~~~~~~~~~~~~~~~~~~~~~~~~~~~~~~~~~~~~
At EatMyFace.co.uk we try to give you the best value for money without any hidden costs. We try our upmost to get your toppers to you asap and we dispatch all personalised Toppers within 24 hours (subject to weekends and bank holidays) using Royal Mail, UK standard postage is fixed at £2.45 and FREE if you spend over £15. Standard Delivery can take approx. 2-4 working days from placing your order. We also offer Next Day Special Delivery services guaranteed by Royal Mail for Urgent orders placed before 3pm and required before 1pm on the next working day.
We also love to hear from you about what sort of Toppers and designs you would like to see and if you've ordered your Toppers we'd love you to send us a photo of them in action on your cakes.

| | | | |
| --- | --- | --- | --- |
| Categories | | | IMPORTANT LINKS: |
| | | |
| --- | --- | --- |
| PLEASE NOTE: Many of the items listed on eatmyface.co.uk are made up of designs supplied to us by customers. Therefore it is not always possible to check the origins of individual designs. If you feel any item on eatmyface.co.uk infringes any copyright please email us and we will remove any offending material within 24 hours. We strive to ensure that all designs do not infringe anyone's copyright, and will do our utmost to rectify any and all instances of infringement. | | |

From Birthdays to Weddings, we can help you on every occasion with
your One Of A Kind Creation.
© EatMyFace 2022.