Due to the popular demand of our Pre-cut Toppers, We have added Fathers Day ones available to the list.
All you need to do is select the number of toppers required above, Then simply add to the basket, and checkout as normal.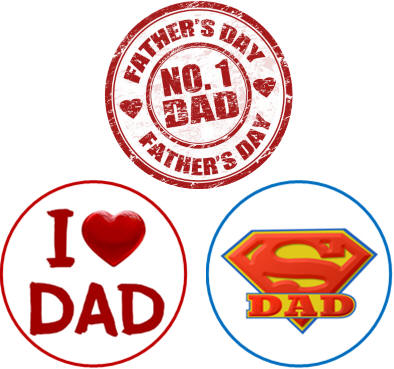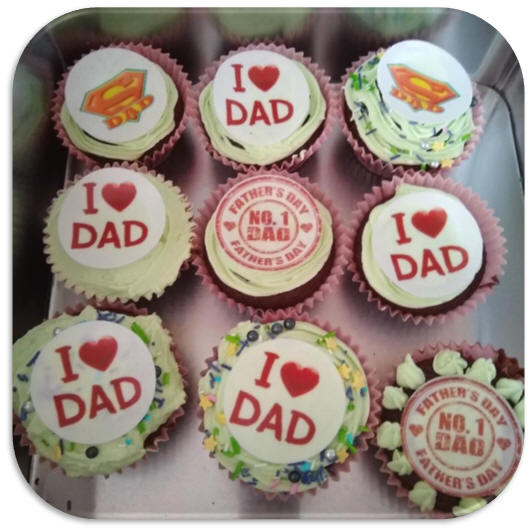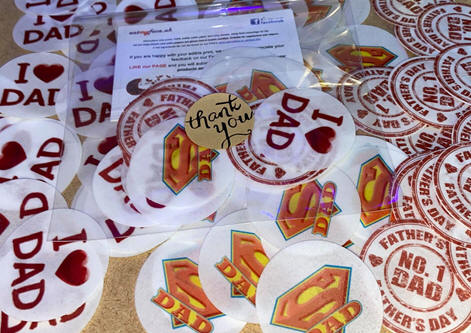 Your toppers will arrive already PRECUT ready to stick to your cakes, using icing or any other yummy sticky substance
(eg. Chocolate, Jam, etc.)
For Best Results, Use on a white background, as the colours will become more vibrant.
Toppers can be stored for upto 10 months after purchase
Ingredients: Inks- Water, Glycerin & Food Colorings,
Rice Paper- Potato starch. Our edible cake toppers ARE SUITABLE for vegitarians.
Here at EatMyFace.co.uk we love to help you celebrate those special occasions with your own very unique Cake Toppers. There are certain times during the year such as Birthdays, Christmas, Valentines, Father's Day and Mother's Day when you get the chance to show your loved ones how much they mean to you. Our range of personalised Toppers are both Unique and Individual to help you celebrate these events, so if you want to tell your dad he's a super dad then we can help you make sure he has the best personalised Cake Toppers.
We also love to hear from you about what sort of Toppers and designs you would like to see and if you've ordered your Toppers we'd love you to send us a photo of them in action on your cakes.
your One Of A Kind Creation.